A Budget E-Bike with good power DYU FF500 Fat Tire electric bike review
 Click to view the review from Jeremiah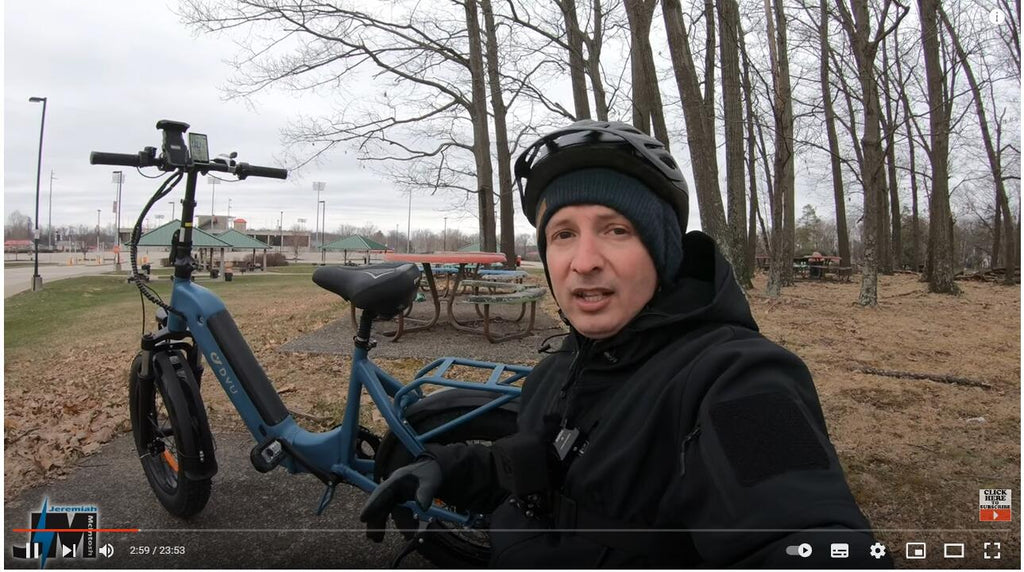 Here are 5 highlights of the DYU FF500 Fat Tire electric bike:
Good power: The 500-watt rear geared hub motor provides good power and helps the bike maintain a speed of at least 6 miles per hour even on steep hills.

Comfortable ride: The bike features a spring suspension with a lockout on the front, a suspension seat post on the rear, and a cushioned airbag seat, which together provide a comfortable ride.

Folding frame: The bike's folding frame makes it easy to store and transport, and the bike comes mostly assembled out of the box.

Powerful battery: The 14 amp-hour LG battery is housed inside the frame and can be charged in the bike or removed for charging elsewhere.

Affordable price: The bike is currently priced at $1,100 (as of the time of the review), which is relatively affordable compared to some other electric bikes on the market.
DYU FF500 Fat Tire electric bike has several standout features including a powerful 500W motor, a comfortable airbag seat, a heavy-duty kickstand, a low step-over height, and the ability to fold for easy transport and storage.